Author: Christoph Schwinghammer
28 Apr
What if Batman was just a figment of Bruce Wayne's imagination?
Author: Christoph Schwinghammer
26 Apr
An all- time favorite. Didn't I posted it before…
Offended by a fan having written in to complain that Top Gear don't do proper car review anymore, Jeremy Clarkson takes the new Ford Fiesta on a 'serious' road test. Cue a car chase through a shopping centre and a Royal Marine beach assault!
THX Harry
more info:
http://www.topgear.com
Author: Christoph Schwinghammer
25 Apr
Wie bereits hier berichtet findet derzeit die OÖ Landesgartenschau in Ansfelden statt. Heute war es soweit und bei strahlendem Sonnenschein sah ich mir das Ganze einmal etwas genauer an. Summa summarum recht ansehlich und ein paar Sachen sind wirklich originell. Vor allem für Gartenliebhaber, Familien und Kinder ist das Event schwer zu empfehlen. Aber genug der Worte, ich lasse lieber Bilder sprechen:
more info:
http://www.ansfelden2011.at/
Author: Christoph Schwinghammer
18 Apr
War zwar schon beim Super Bowl XLV, aber es gibt sicher ein paar die die Werbung noch nicht kennen.
(siehe auch: Volkswagen Commercial: The Force)
Author: Christoph Schwinghammer
14 Apr
Aus aktuellem Anlass hat es mich wieder zu den genialen VW Golf GTI Mark V Commercials verschlagen. Ich hatte die damals eigentlich schon gepostet finde sie aber jetzt nicht – deshalb repost! 😀 Have fun!
Author: Christoph Schwinghammer
13 Apr
The Super Soaker ® was invented in 1988 under the original name of the "Power Drencher" and a whole new era of power water squirters began. Invented by Lonnie Johnson, an Aerospace Engineer from Los Angeles, California, the Power Drencher was the first water blaster to incorporate air pressure into its design. Three years later in 1991 when Johnson received his patent, the Power Drencher was renamed "Super Soaker" and a nation-wide advertising campaign was launched.
NASA stuff baby! 😉
more info:
http://en.wikipedia.org/wiki/Lonnie_Johnson_%28inventor%29
http://www.hasbro.com/nerf/en_US/supersoaker/
Author: Christoph Schwinghammer
12 Apr
Go check it out:

Author: Christoph Schwinghammer
12 Apr
Und hier die Videos:
Hammetschwand, Switzerland 360° view

Hammetschwand, Switzerland 180° view

Author: Christoph Schwinghammer
11 Apr
Nach 14 Stunden Upload sind nun alle 514 Photos online! Viel Spaß bei der Betrachtung!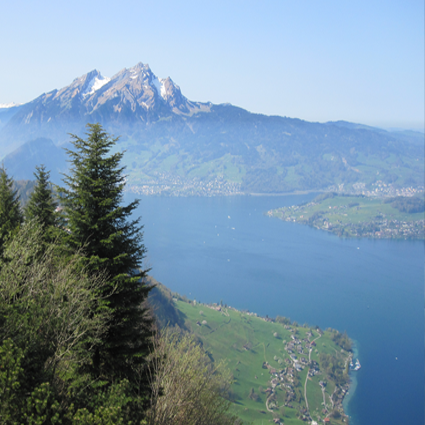 Author: Christoph Schwinghammer
11 Apr
Drei Länder in vier Tagen! (Österreich – Lichtenstein – Schweiz) Leider muss jede Reise zu einem Ende kommen.
Wir checkten um 10:00 aus unserer Jugendherberge aus, holten die Babsi ab und machten uns auf den Weg zum Bürgenstock Lake Resort. Unser Ziel war der Gipfel des Hammetschwand, einem Berg inmitten des Vierwaldstätter Sees. Der Gipfel ist in der Hauptsaison (ab Mai) auch über den legendäre Hammetschwand Lift zu erreichen, aber wir bevorzugten ohnehin den Fußweg. Das Wetter war abermals herrlich und der Ausblick von der Spitze traumhaft. Luzern und Umgebung hat wirklich alles zu bieten was das Herz begehrt: weites offenes Land, Gebirge und eine riesige Seelandschaft.
Als wäre es ein Terrarium, perfekt auf die Bedürfnisse der Menschheit zugeschnitten.
Am Nachmittag wurde nochmals herzhaft gespeißt (inkl. Ovomaltine) und danach wurde schweren Herzens, nach Verabschiedung unser schweizer Korrespondentin, die Heimreise angetreten.
Special thanks goes to the partycrew:

Babsi (Merci für die Einladung und die Gastfreundschaft),
Hannes (vielen Dank für den tadellosen Transport – VW Bus rocks!)
Thomas
Sandra
Wolfi
Verena
Es war mir eine Freude, eine Ehre und ein Fest!
Peace out!